"The idea is to sell something"
Those words have gotten Fosforus a lot of business over the years.
And… truth be told… they've probably kept some marketers from considering us at all.
If you are a "brand curator" with a focus on preservation rather than innovation… someone who views metrics and content marketing as topics for sweaty, lesser beings… you will not love us.
There are many advertising agencies that will be tickled senseless to cash your checks.
Click here to contact a few of them
. God speed. Send us postcards from your agency's villa in Tuscany.
If, on the other hand, you are a marketer who puts a premium on common sense and who wants to work with a creative company that is imaginative, intelligent and not head over heels in love with itself, we are yours.
We're not the least expensive. We're not fancy.
We get things done.
Things like this…
There is no marketing assignment that our team cannot bring strategic value to. Each and every choice we make is premised on a single thought: "The idea is to sell something."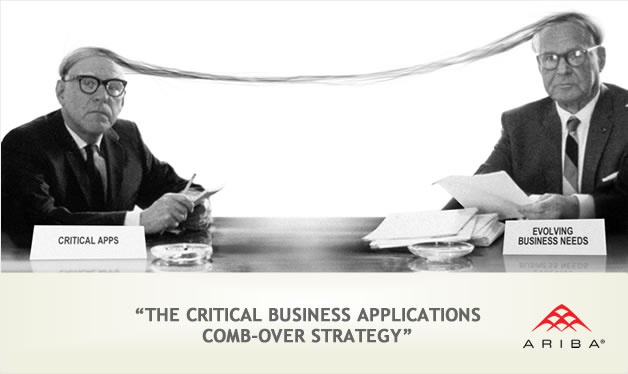 The idea is to sell technology, business software, and security
In fact, we have technology clients who have built their careers in part by hiring us again and again. And during this time of Digital Transformation, they're still with us.

Fosforus has deep experience in building targeted executive direct marketing, visual communication and interactive launch materials for the world's leading business to business enterprise software companies like SAP, Ariba, Intel/McAfee, Infor, Symantec, ForgeRock and CA. From SCM and CRM to security and from identity management to the internet of things, our team can effectively communicate with CXO and director-level executives to move markets.

We've developed a wide range of event materials for some of the world's premier business events including SAP Business Forums, McAfee Focus, Verizon Developer Community, ForgeRock Summits and Verio Partner Summit.
The idea is to sell growing regional brands
For more than a decade, Fosforus has grown and nurtured the online presence of local and regional brands.

Building on their distinctive personalities and our digital marketing best practices, Fosforus has helped companies like Sweet Leaf Tea, Chuy's, Deep Eddy Vodka, Stubbs Bar-B-Q Sauces, Fuddruckers, and Schlotzsky's grow from local to national names.
The idea is to sell through innovation
We are marketing technologists, application thinkers and new media tinkerers. If you want a fierce champion who never shies away from but creates opportunities with the latest technology we are yours.

When MasterCard was ready to introduce a game-changing technology in credit cards, it called on Fosforus for marketing campaign development, card design and the PayPass product launch.

For Verizon, we helped launch their online Android app development community and our new thinking lead to the creation of SAP's first-ever SMB online marketing service bureau.

We've built, and conceived piles of Android and iPhone apps Just Ask Granny… we created an innovative app based on a proprietary Q+A algorithm for Sweet Leaf Tea, acquired by Nestle USA,

We built the company-wide intranet for Purina and invented Games for Cats™ for their Friskies® cat food brand, currently receiving over 20,000 downloads per week. We also created "The Friskies," an online video awards program for cats. Weird, eh?
CAPABILITIES
You want a fierce champion who digs what you and your organization are trying to do; who will dig up interesting research and opportunities; and who keeps on digging until the task is done. And done right.


STRATEGY »
Integrated Campaign Planning

Company and Product Naming

Event Marketing

Interactive Marketing Strategy

Strategic Messaging

Lead Generation Strategy

INTERACTIVE »
Website Design and Development

User Interface Design

Information Flow Assessment

Web / Mobile App development

Game Design and Development

HTML5 and Video Web Advertising

Interactive Business Tools

Custom Email Templates in Pardot

Custom Email Templates in Hubspot

Custom Content Admin Systems

Wordpress Development & Management

Webflow Development & Management

Search Awareness and Analytics

Web Security Assessment

Database Design and Administration

Software and Web Application Training

VIDEO »
Full Service Video Production

Scripting / Storyboarding

Filming / Capture

Editing / Post Production V.O.

Corporate Photography Services

CREATIVE »
Executive Direct Programs

Promotional Sales Materials

Corporate Identity System

Design and Packaging

Corporate Event Materials

Advertising Campaign Development

Print, Radio, TV and Web Integration

MEDIA »
Full-Service Media Planning

Media Buying and Metrics

Social Media Marketing

Targeted Email Marketing

Mobile Marketing Programs

Keyword Search Marketing

Lead Generation Programs

List Rental & Database Development

LEADERSHIP
At the end of the day, all that matters (or should matter) is whether or not a marketing partner can deliver on its promises. In the business of marketing, it all comes down to doing the work. This team works.
AGENCY PRINCIPAL »
Chris Maher, President/CEO

CREATIVE SERVICES »
Eric W. Sutherland, Creative Director

CLIENT SERVICES »
Kevin Burris, COO

APPLICATION DEVELOPMENT »
Thomas Kiehne, Technical Project Director

INTERACTIVE DEVELOPMENT »
David McKnight, Director of Interactive Arts

VIDEO + IMAGE PRODUCTION »
Carlton Wade, Production Director